An Essential Guide to Today's Best Fashion Influencers
With a new fashion blog launching seemingly every minute, there are more and more bloggers competing to influence your next outfit every day. But as you might have noticed, not all outfit posts are created equal. Searching for online fashion inspiration, it's not hard to fall into a rabbit hole of blogs, ending up wasting hours online, still with no real sense of what you should wear. That's why we've rounded up our favorite fashion bloggers, who stand out from the online pack thanks to their impeccable style sense, creativity, and individuality. For the best fashion advice out there, allow yourself to be influenced by the outfit posts by these fashion bloggers.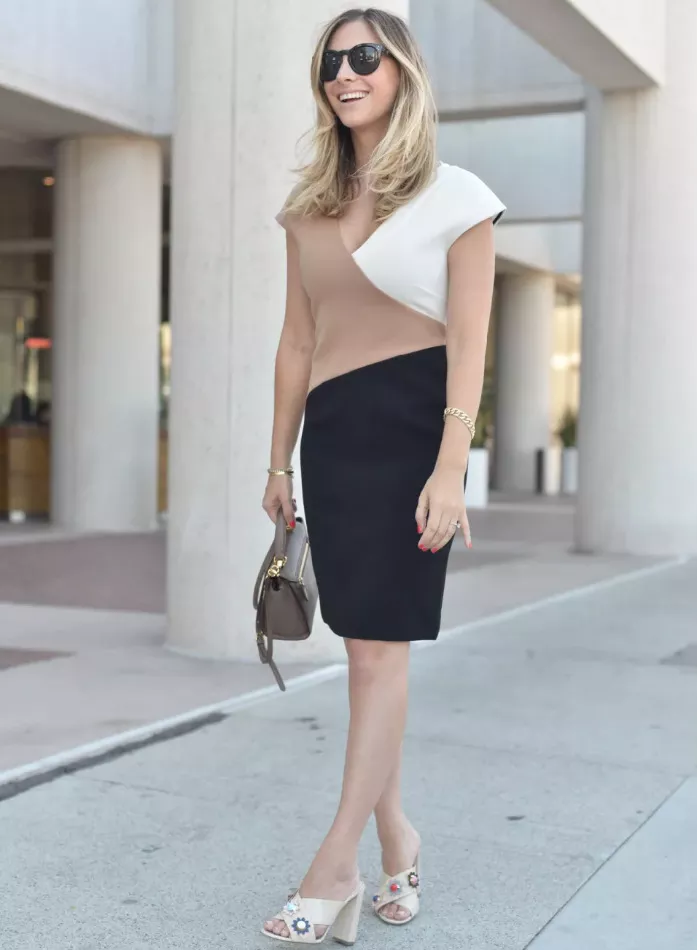 Emily Schuman is a former Conde Nast staffer (including a stint at Teen Vogue), who in 2008 combined her love of fashion, beauty, and food to launch her website "Cupcakes and Cashmere." Today, Emily has published a best-selling book inspired by her blog, and is the entrepreneur behind a clothing line that's sold at major retailers, including Nordstrom and Bloomingdales, as well as her own e-commerce lifestyle site. On Cupcakes and Cashmere, Emily shares her evolving fashion style through outfit posts, which tend toward casually chic everyday looks, many involving denim, black trousers, or sheath dresses.More »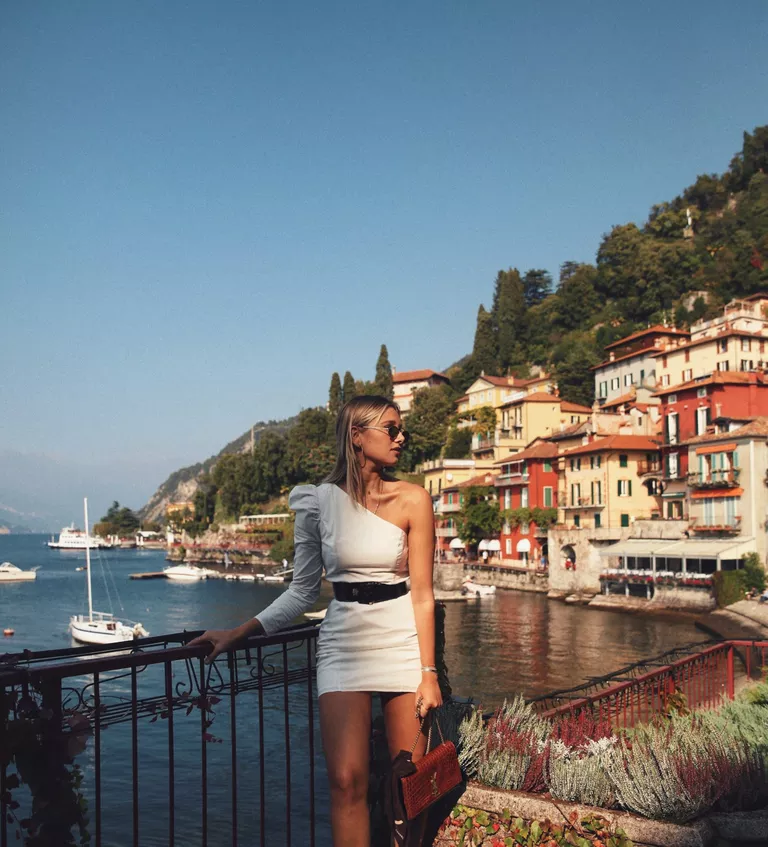 "We Wore What" is the brainchild of Danielle Bernstein, who launched her passion for fashion project while a student at New York City's Fashion Institute of Technology. What began as a daily outfit inspiration blog has grown into an aspirational site for those who crave all things beautiful, with posts covering fashion, decor, and lifestyle. Still, it's the fashion photos that keep many of Danielle's million-plus followers coming back, as "Who Wore What" shares impeccably curated and styled outfits from its founder's daily charmed life. More »
Plus-size fashion blogger and beauty influencer Tanesha Awasthi shares her fabulous outfit inspirations, style advice, and makeup tutorials on the popular "Girl With Curves." As a little girl, Tanesha dreamed of being a designer or a stylist, and she channels her love for fashion into the charming outfits that she styles and posts on her blog. With a modern, sophisticated and ladylike style sensibility that blends Audrey Hepburn and Olivia Palermo (with a bit of occasional edge), Tanesha builds many of her looks starting with her favorite closet staples, a great pair of dark wash jeans, a tailored blazer and classic pointy toe pump. More »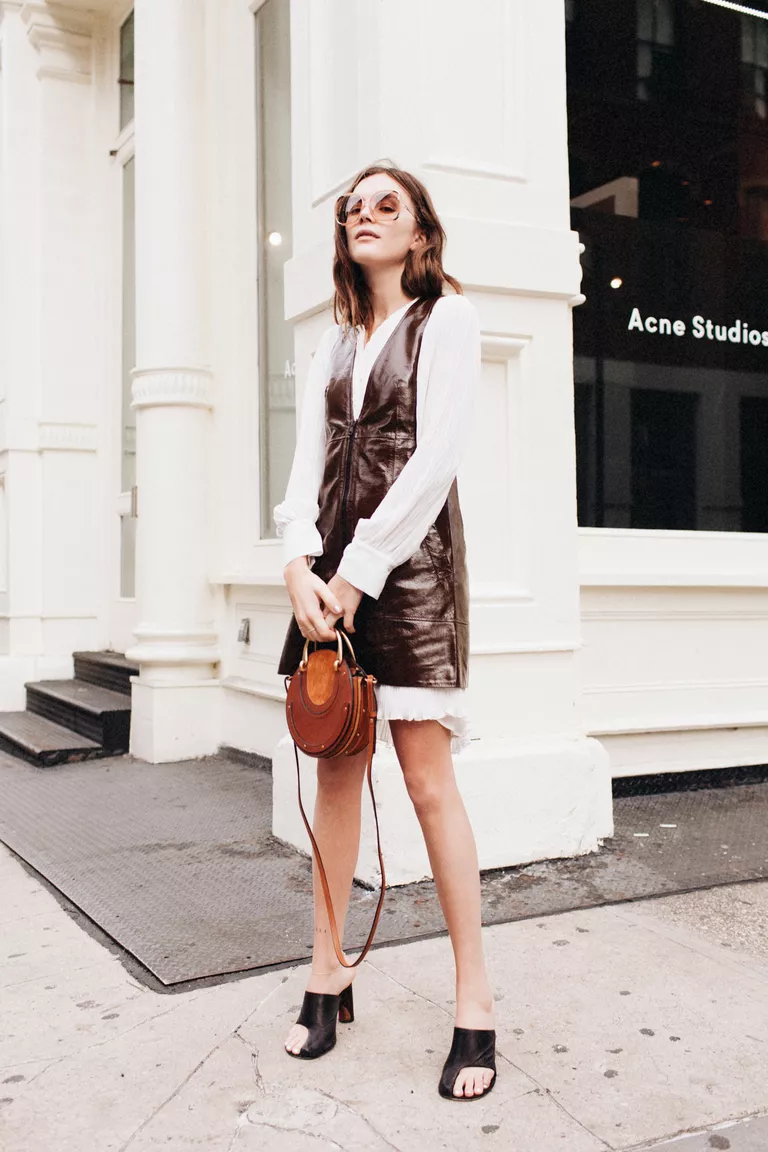 "Wide Eyed Legless" is the fashion project of Madelynn Hackwith Furlong, a professional designer, art director, stylist and consultant who has collaborated with major brands, including J.Crew and Rachel Comey. Madelynn launched her style blog to inspire modern women to build a simpler, more thoughtful wardrobe, home, and lifestyle. It all started with a massive closet cleanse, that turned into a mission to build "the perfect wardrobe" through buying less, choosing higher-quality pieces, dressing with more intention, and taking an elegantly minimalist approach to the art of dressing.More »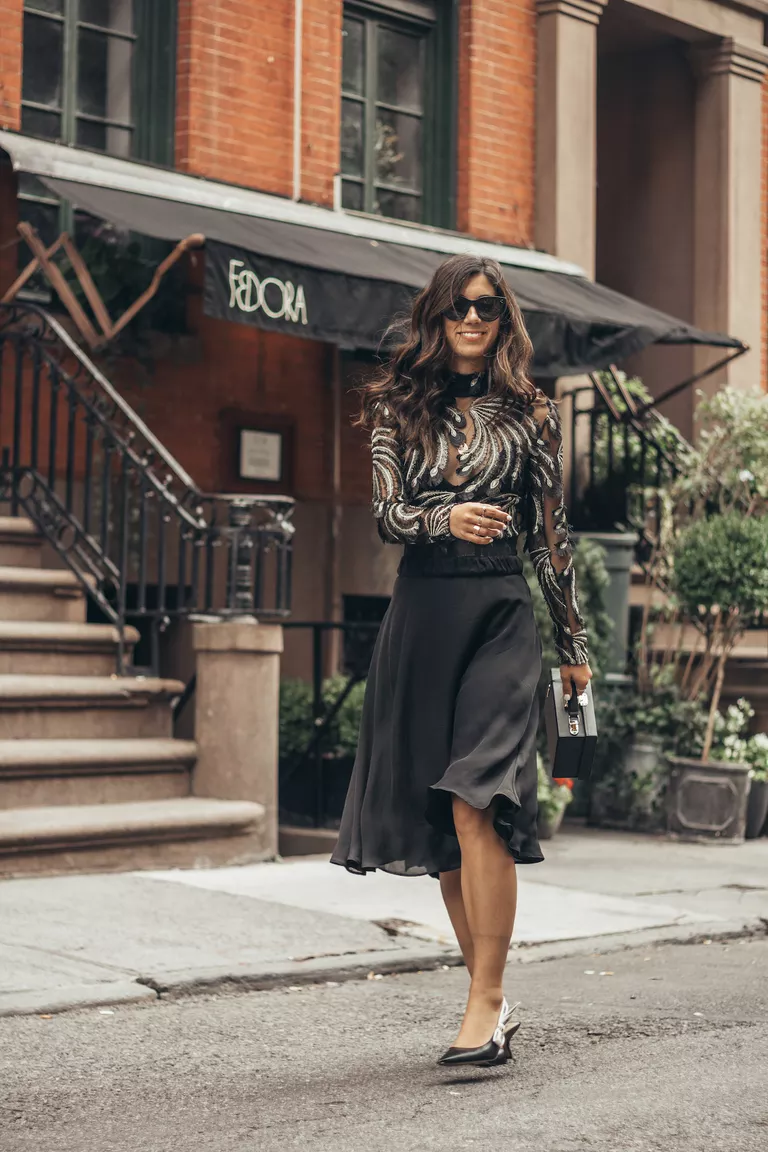 Blogger Krystal Bick is the woman behind "This Time Tomorrow," a fashion blog that covers style, travel, art, dating, and other topics related to living in New York City. A transplanted West Coaster, Krystal's fashion vibe is a true blend of East and West coast American style (or you could say, girlfriend meets boyfriend style). Her looks tend to gravitate toward classic, tailored pieces inspired by menswear, but often with feminine and quirky accents thrown in, such as a pair of cropped patterned trousers, a silky blouse, high heel pumps, and an over-sized men's watch. More »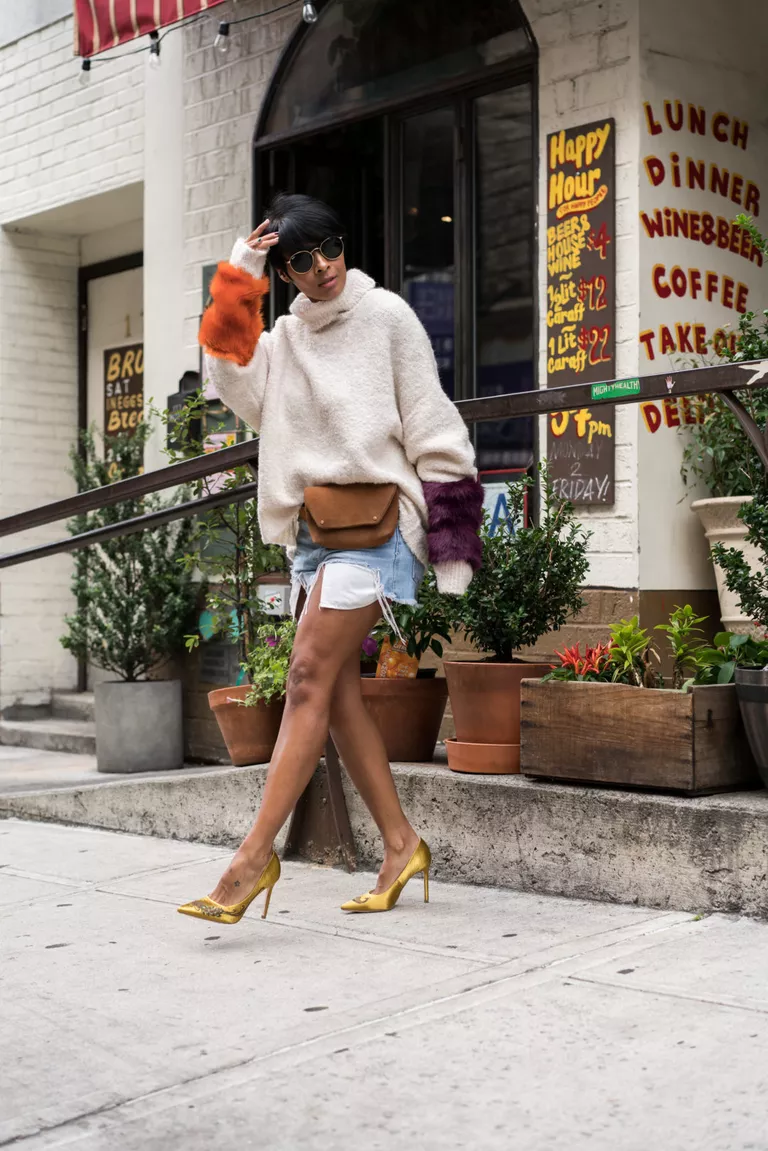 Kyrzayda Rodriguez is a full-time blogger and mom who is known for her signature haircut, fierce fashion sense and fit physique. Her fashion blog is where you can get inspired by her daily, effortlessly cool outfits. Kyrzayda has a fun, positive and passionate approach to life that shines through all of her style photos, and her fashion choices often include statement coats, over-sized sunglasses, shredded denim, a good amount of sparkle, and bold accessories that you'll want to borrow. More »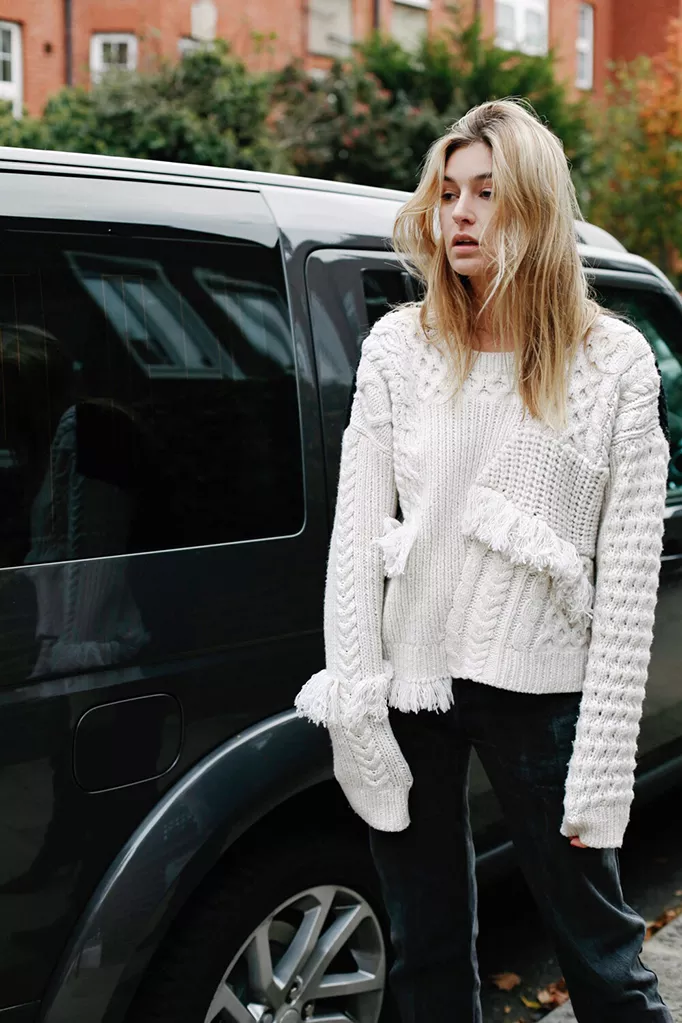 Camille Charriere is an enviably chic Parisianexpat now based in London, where she photographs her daily outfit to inspire her many fans. Camille's style is definitely informed by a French fashion sensibility, and she has a genius flair for mixing structured basics (such as a tweed blazer or white t-shirt) with more glamorous separates (say, a satin midi-length skirt). You can use the "Store" link on her site to shop Camille's actual looks via Instagram, so you can recreate her effortlessly stylish outfits. More »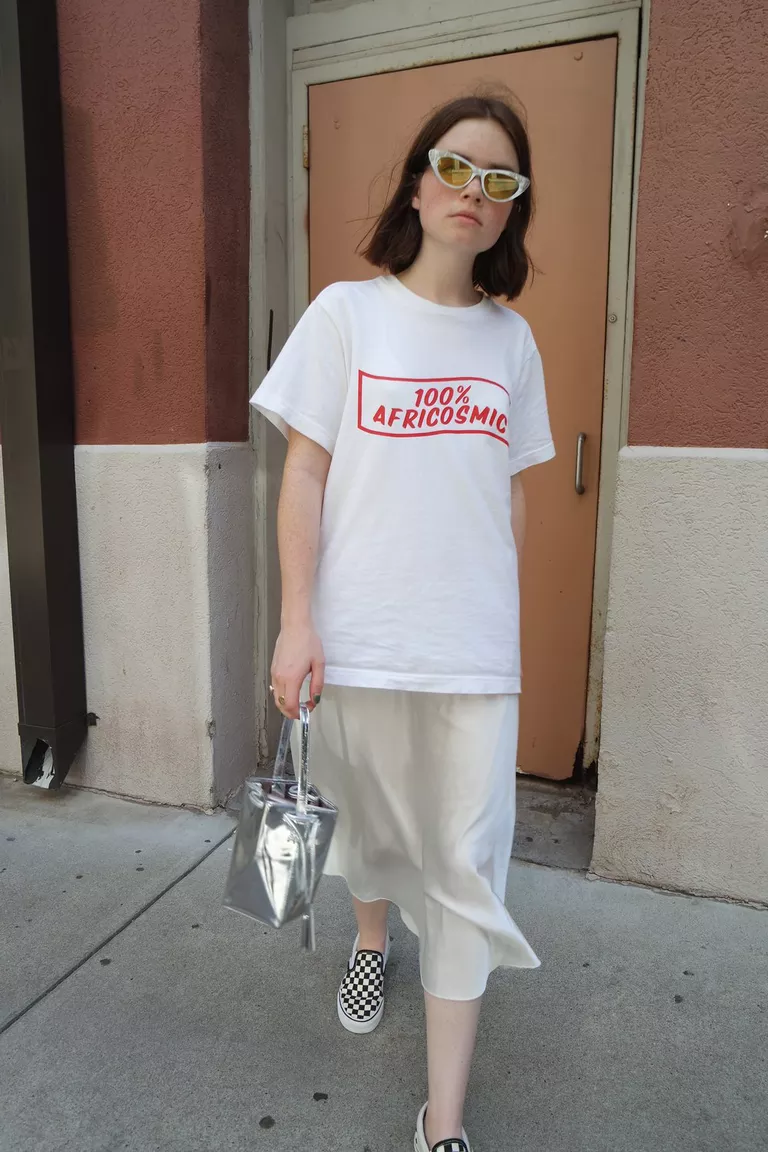 "Double3xposure" is the super-cool style blog of Atlanta-based Reese Blutstein, who offers her fans a glimpse into her minimalist, vintage-inspired fashion sense through her simple, creative posts. She started her blog in 2005 as a project with her identical twin sister (who still helps out with the photography), and it has been growing an avid following since. Reese wears basic, relatable pieces such as a camel coat, graphic t-shirt, or denim jacket, often sourcing them from thrift shops or her own closet. She's also a great source of inspiration to try small, lesser-known brands you've never heard of, rather than flaunting super-expensive designer pieces. If you're all about understated cool, this is a great blog to follow. More »
Los Angeles-based wardrobe stylist and YouTube vlogger Chriselle Lim is the fashionable force behind "The Chriselle Factor," a fashion blog that provides insight into her personal fashion style. Chriselle's site covers fashion, beauty, and lifestyle topics, ranging from travel to fitness and home decor. In the Fashion section of her blog, Chriselle shares photos of the drool-worthy outfits she wears to her jaunts to Fashion Week in Paris and New York City, among other stylish points of travel. Informed by a fashion sense that's super-feminine and completely trend-obsessed, this blog is a major destination for anyone looking for up-to-the-moment fashion inspiration. More »
Utah-based Christine Andrew is the blogger behind "Hello Fashion" and the founder of clothing line ILY Couture. She originally launched her blog to promote her clothing line, but it soon evolved into an online diary of her super-stylish IRL wardrobe and shopping finds. Today, Christine shares her creativity and love of fashion through her popular outfit posts, which include plenty of "how to style" tips that her fans love. Christine's sense of style blends feminine and sporty pieces, so you'll often see her grounding a more feminine, dressy look with sneakers or ankle boots. More »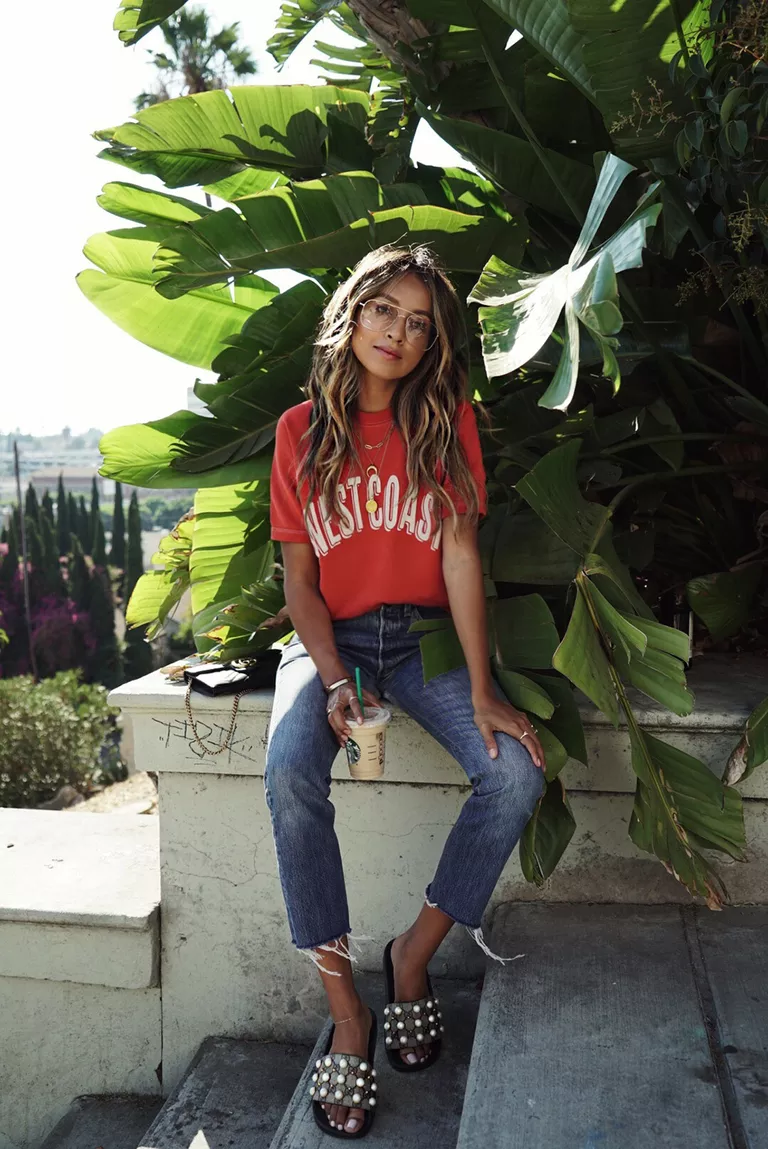 Los Angeles blogger and fashion influencer Julie Sarinana shares her personal style inspiration on "Sincerely Jules," a blog she launched when attending the Fashion Institute of Design & Merchandising. Julie has a laid back, approachable, Cali-girl stylethat often sees her mixing Gap with Gucci, and wearing vintage and flea market finds as well as items from mass retailers. Given her easy, casual approach to getting dressed, it makes sense that she also has her own line of screen print  t-shirts, printed with inspirational and humorous quotes. More »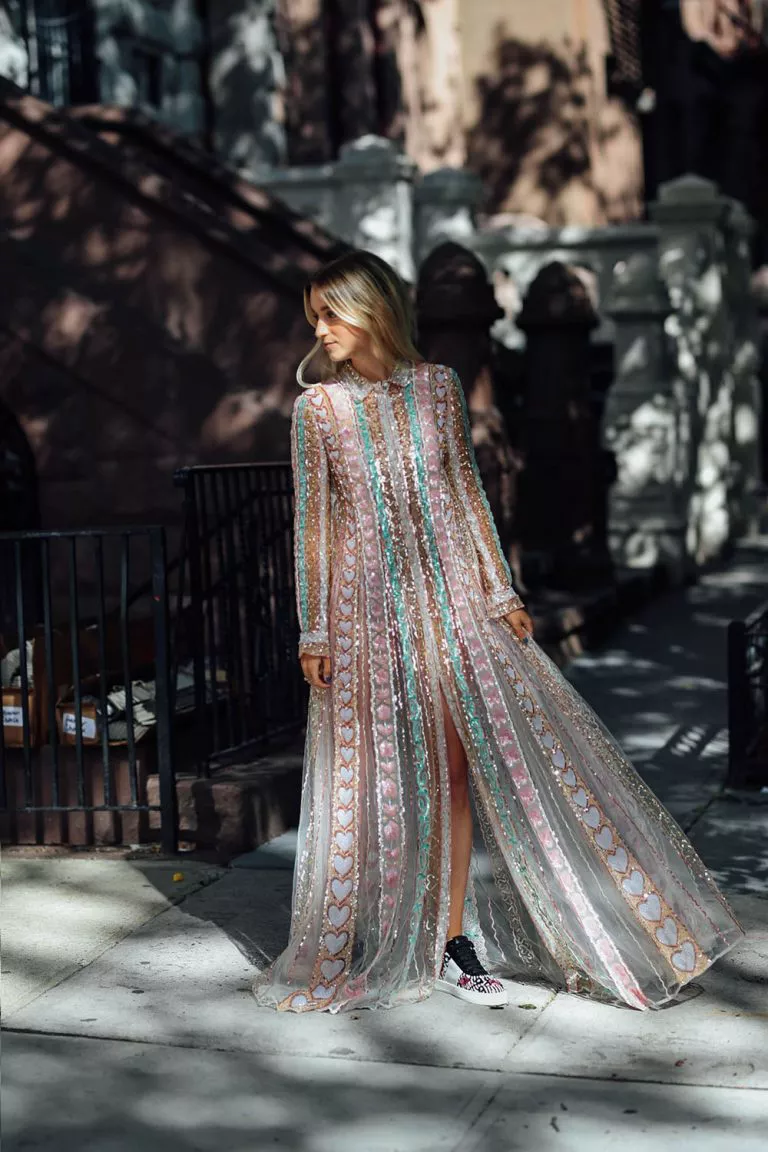 "The Fashion Guitar" is the online style diary of Dutch-born, New York City-based blogger Charlotte Groeneveld-Van Haren. Charlotte's quirky, feminine style often involves pairing romantic fashions with classic wardrobe essentials. More often than not, her daily outfits involve statement dresses, cool skirts and patterns and prints aplenty. Her blog is a go-to destination for fashion lovers seeking inspiration for a fun take on the prettiest trends.
More »